ATTENTION! Sign Up For
UK Fruitfest's Biggest Ever Prize Draw
Win A Free Ticket (Plus Travel Expenses)To Europe's Biggest Raw Vegan Fruitfest!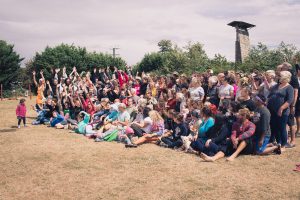 Sign up for our biggest ever competition. Here is what you could win:
1 x Free tickets for you and a friend to come to UK Fruitfest 21st to 28th of July (accommodation, food, and access to all of our workshops and classes included. Plus £300 towards your travel expenses)
2 x Free full access camping ticket (covers access to our campsite for the full festival, all of our meals and access to all of the classes and workshops)
10 x Win 5 of the best raw vegan ebooks donated by our presenters
3 x Half Price camping ticket (covers access to our campsite, all of our meals and classes for 8 days)
2 x UK Fruitfest official hoodie
3 x UK Fruitfest official T- Shirt

Attending UK Fruitfest is your Chance to Meet Raw Vegan Pioneers and Leaders: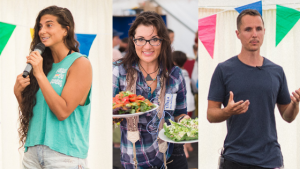 Kristina Carillo-Bucaram, Melissa Raimondi and Ted Carr. These photos were all taken at Fruitfest 2018. They will be coming back to Fruitfest 2019.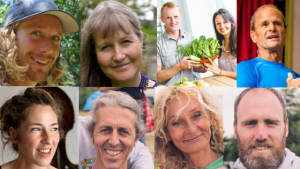 Top Row: Chris Kendall, Professor Rozalind Graham, Paul and Yulia Tarbath, Dr Doug Graham
Bottom Row: Harriet Kjaer, Grant Campbell, Anne Osborne, Ronnie Smith (founder of UK Fruitfest)
UK Fruitfest is a place to discover a glimpse of the life changing benefits of going on a fully raw diet:
– more happiness, feelings of positive and gratitude and joy
– a greater feeling of connection to nature and spirit
– boundless, unstoppable energy all day long
– a glow of wellbeing that surrounds you
– clear shining youthful skin, hair and nails
– an unimaginable boost in your performance, be that in sports, fitness or in other aspects of life
– a razor sharp clear mind, no more headaches and no more foggy brain moments
– effortless and sustainable weight loss, easily shedding pounds down to the body of your dreams
Many people have claimed these benefits and many more from a raw vegan diet.
Let us take care of you for 1 whole week at UK Fruitfest 2019. Enjoy an entire week of the most vibrant, nutrient rich, nourishing foods on the planet
What Do Fruitfest Attendees Get?
Accommodation is provided
100% raw vegan meals are provided 3 times per day
Morning fitness classes with world class coaches (optional)
a 7 Day Educational Programme taught by the best educators in the raw vegan lifestyle
Entertainment each night (you can get involved too!)
Workshops and discussion groups
Activities for children
Your chance to meet and have dinner with your favourite raw vegan fruitarian influencers and celebrities
Get Your Copy Of Our Recipe Book As A Gift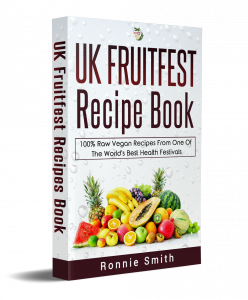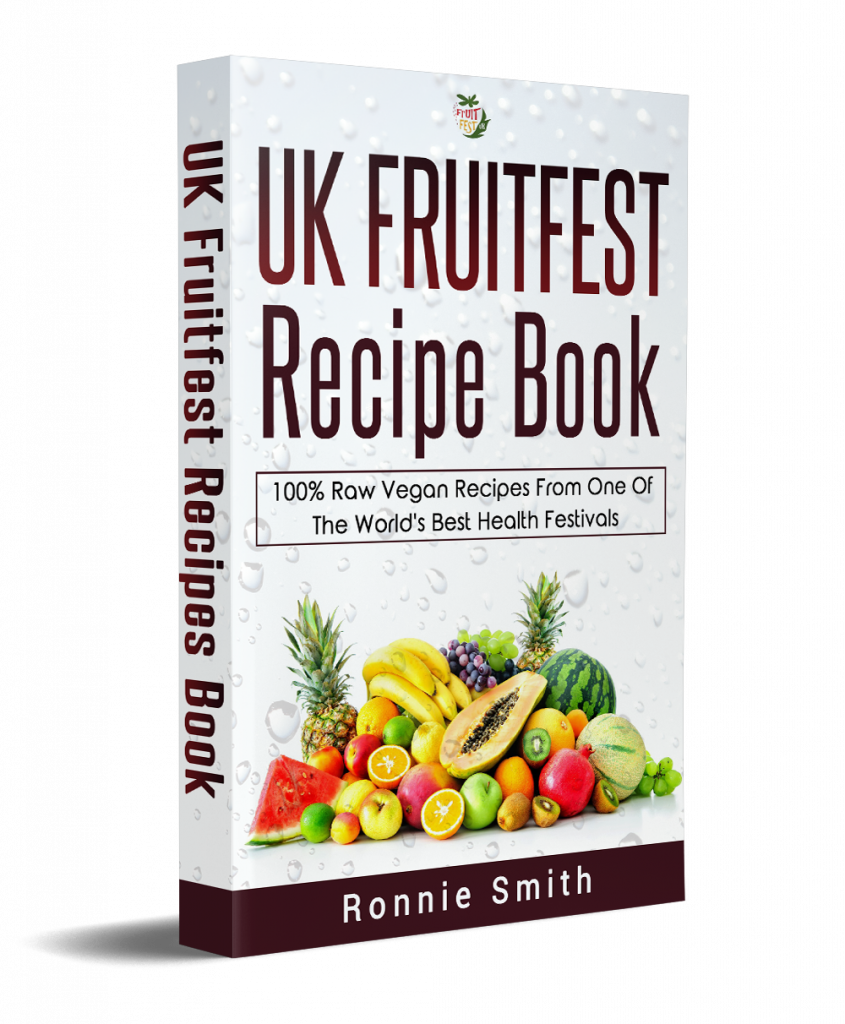 Join The Competition Now By Entering Your Details Below
You can enter at different levels. Each level will qualify you for more chances to win. What this means is that if you help to promote our festival a little your name will be added into our prize draw more times, making you more likely to win a prize.
Enter Your Details Below And Hit Subscribe
When you enter our competition you will also be automatically added to our weekly email newsletter. You can unsubscribe easily at any time.