REGISTRATION FOR UK FRUITFEST 2022 IS NOW CLOSED
The waiting list for 2023 will be available soon.
Are You Ready To Meet Your Health Conscious, Heart Centred Raw Vegan Tribe?
You are invited to the most important event of your life! UK Fruitfest 2022 (July 22nd to July 29th 2022)
Watch the video above to learn more about the history of the UK Fruitfest.
UK Fruitfest is no ordinary festival. In fact, festival is the wrong word…
UK Fruitfest is the annual gathering of a tribe of conscious, loving individuals who are looking for like minded souls to share this journey of life with.
Everyone is brought together by a love of fruit and raw food. They have realised that fuelling their body with the best, healthiest and most high vibrational foods is essential when you want to live your best life.
But that's not all that this vibrant community shares….
The group of people this event has previously attracted tends to share the following charateristics, they are:
health conscious and looking to live a healthy, high energy life for themselves and their family and friends
either practising or curious about a raw vegan/fruitarian style diet or the benefits it offers (most of the attendees are actually beginners to this lifestyle)
highly ethical, looking to make good choices that impact the world in a good way
highly caring of animals, the environment and the planet for now and for future generations
compassionate towards other people and very aware of the feelings and concerns of others
determined to find and follow their passion in life in order to help as many people as possible live better lives
looking to make an impact on the world and wish to help change it for the better
spiritual but not necessarily religious, interested in pursuing spiritual practices like meditation, yoga and breathwork
love to connect with nature and be out in nature away from the modern civilised world
they have a sense that they don't quite fit in with the world and they are constantly looking for people to connect with who are more like them
Does this sound like you?
On your journey of development in life, have you started to feel a disconnection towards others around you?
Do you struggle to fit in with your friends, family and colleagues? Do you find it difficult that they don't see things in the same way you do?
You maybe feel confusion that others are not able to see what has become obvious to you when it comes to health, diet and lifestyle choices.
At the same time, as you have started to experiment with your new lifestyle you have started to change more, to expand and wake up not only to your new potential in life but also to how frustrating it can be that the rest of the world is yet to make that change.
This Is Why UK Fruitfest Was Born
UK Fruitfest is here for those people who have awoken to their true nature and hear the calling of this tribe. For those looking to make changes to their diet and lifestyle it is the perfect place to learn more about the raw vegan path.
But more than that, it is the place that you will be immersed in a community of like minded and heart centred souls.
A place to find real CONNECTION
A place to EXPRESS your true self
A place to find KNOWLEDGE, EDUCATION and MENTORSHIP to help guide you to a better, healthier life
A place to get in touch with your inner WISDOM
A place to find your PASSION and learn how to share that with the world
A place to find SUPPORT and guidance
A place to learn new SKILLS, develop new HABITS and build a new positive MINDSET and RELATIONSHIP with yourself
Most importantly, a place where you can be YOU and truly dive deep into your higher self and be supported and guided on that journey.
Also, it is a place where you will meet some of the best friends of your life. Who knows what journeys you will take after this festival or where your life could lead.
Meeting one important person could change the whole trajectory of your life forever!
The Venue – Dunfield House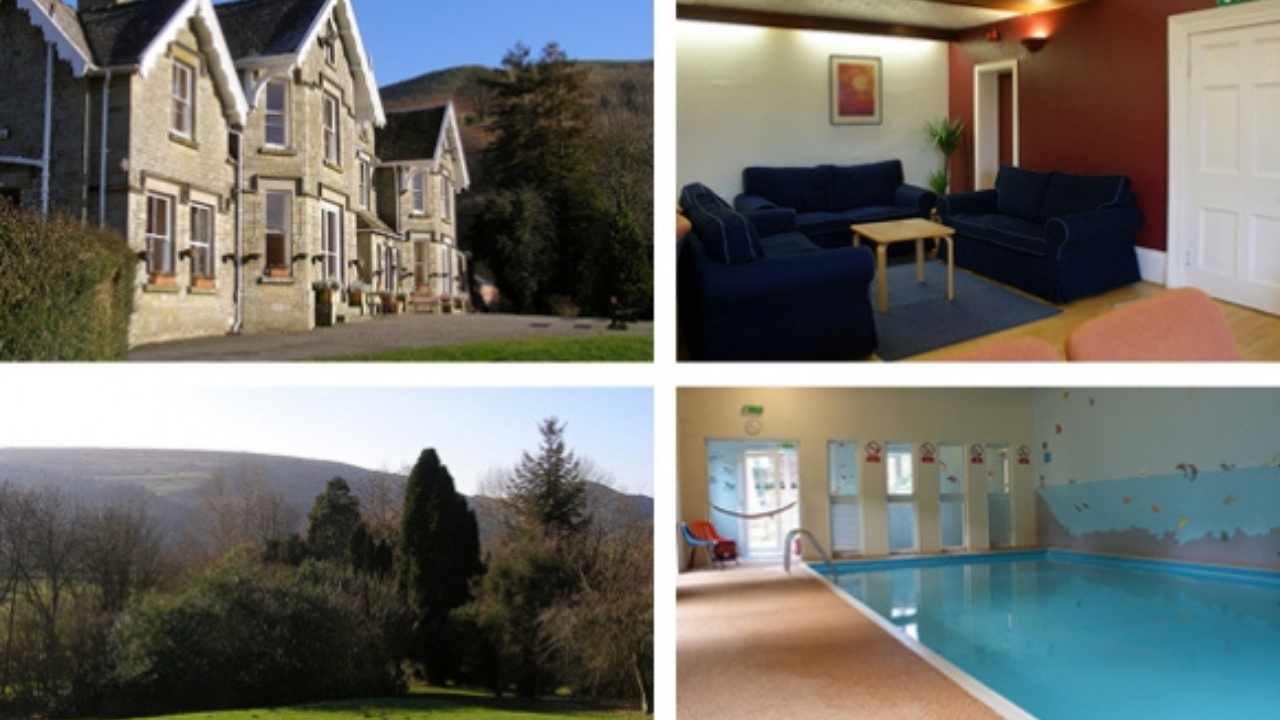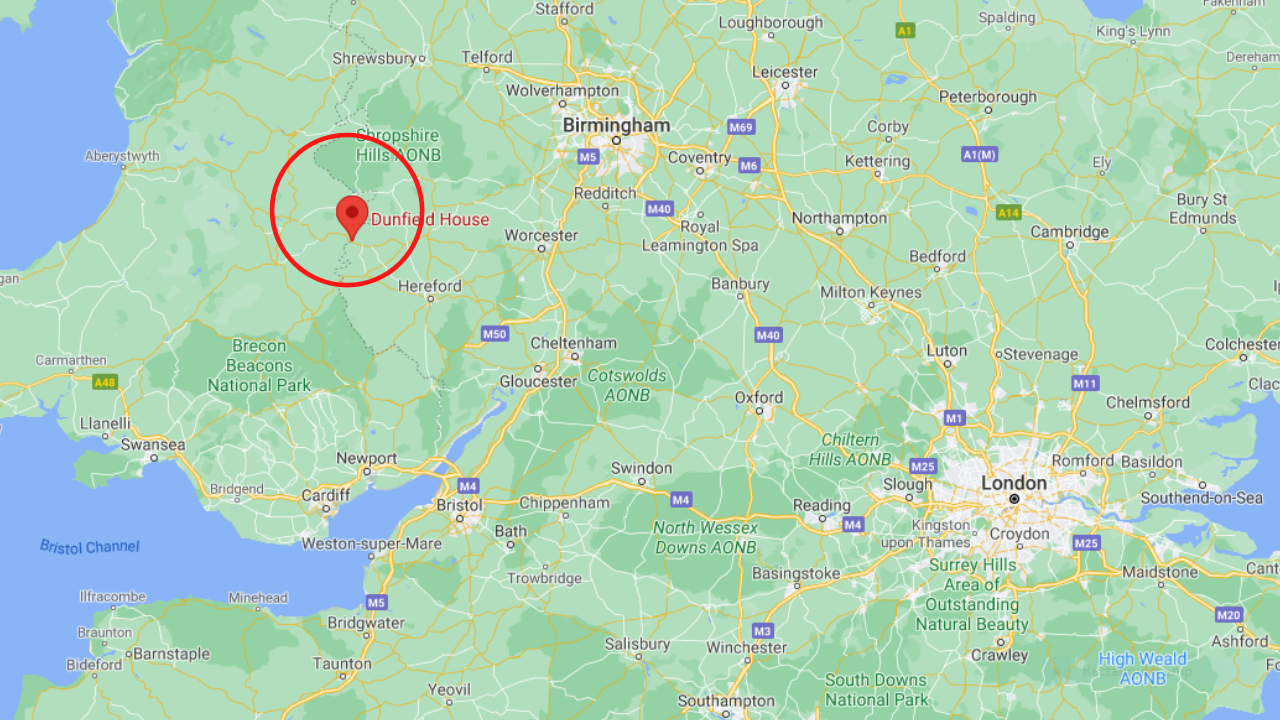 Dunfield House is a beatiful, historic and private location that will host UK Fruitfest this year. Standing in 15 acres of gardens and parkland, it is a beautiful activity centre set in an ideal rural location that will allow us to gather in the heart of nature.
The benefits of this facility include:
comfortable accommodations
professional kitchen space
indoor activity halls
multiple social gathering spaces
comfortable dining room space
indoor heated swimming pool
nature walks into woodlands and hills
a stream running through
childrens playground
football pitch and volleyball court
a "labrynth" maze
campire areas
ample parking
We will schedule a coach from London for those who wish to use this option.
Accommodation
Attendees have the option of staying onsite for the duration of the event in our provided accommodation. There are limited private and twin room options and also shared and bunk room options.
There are also very limited spaces for camping but the venue does not provide full electrical hookups for caravans and motorhomes (there is a nearby camp ground for those that would prefer this).
The Food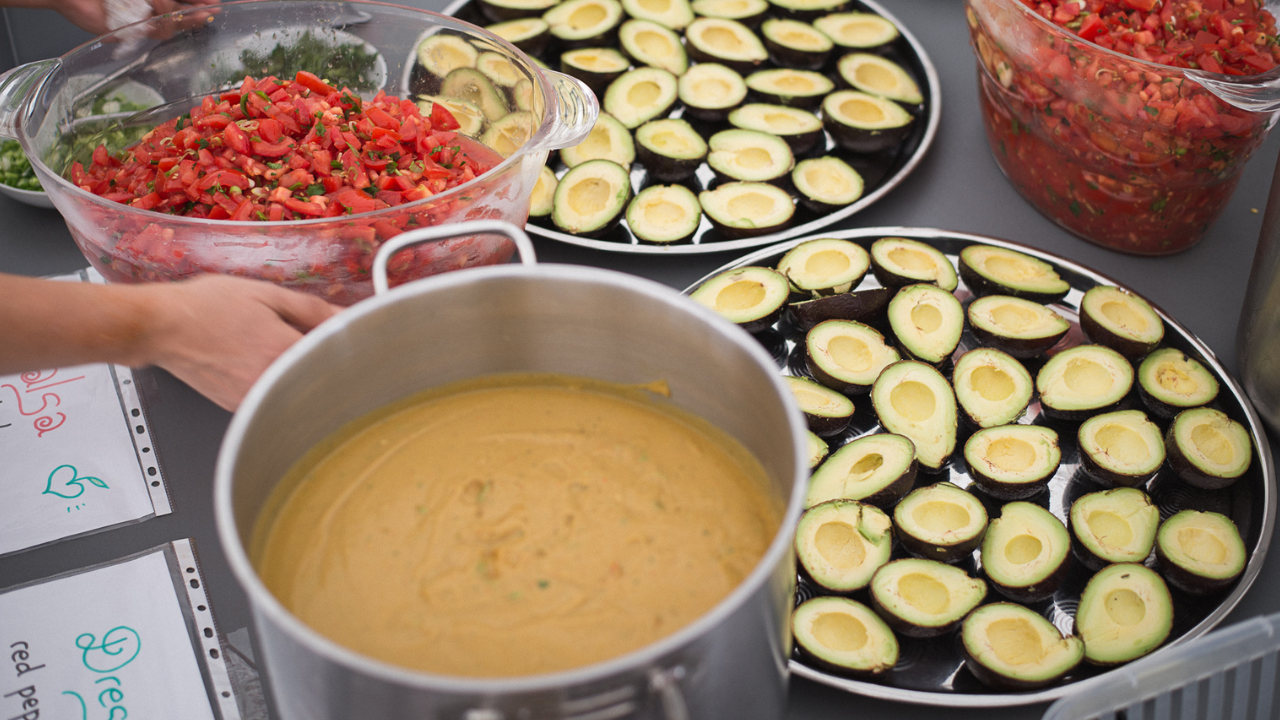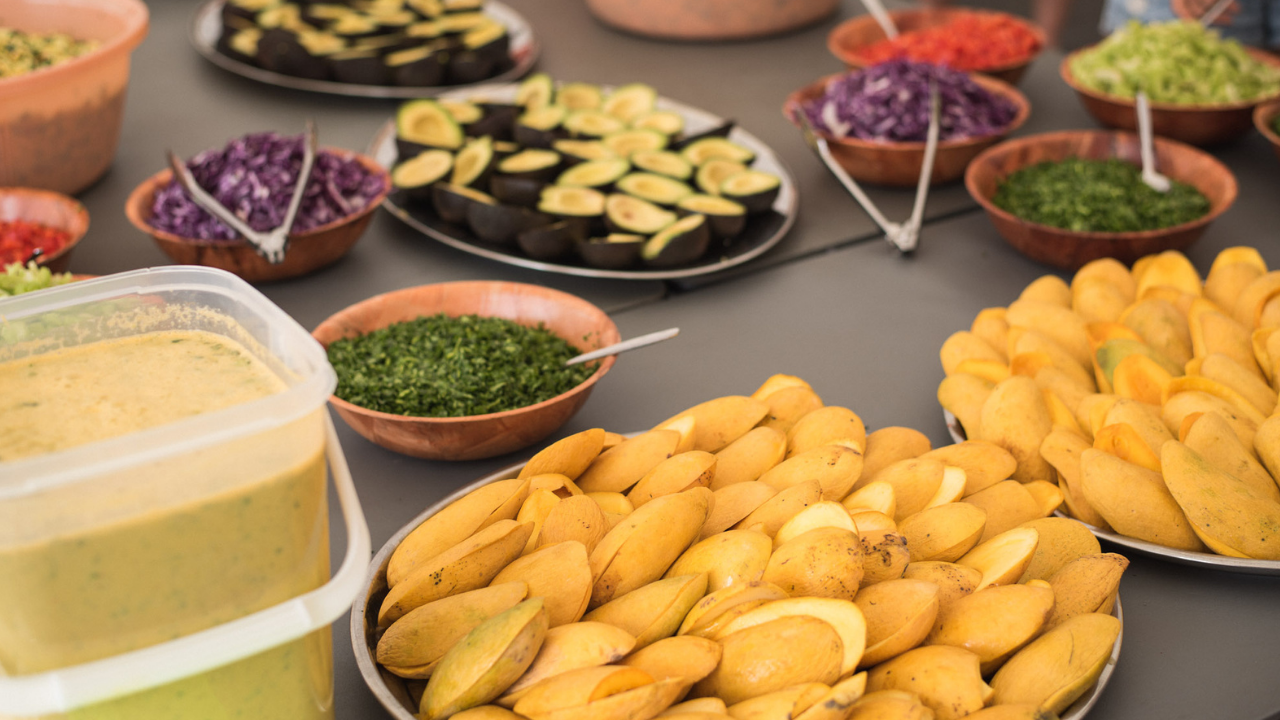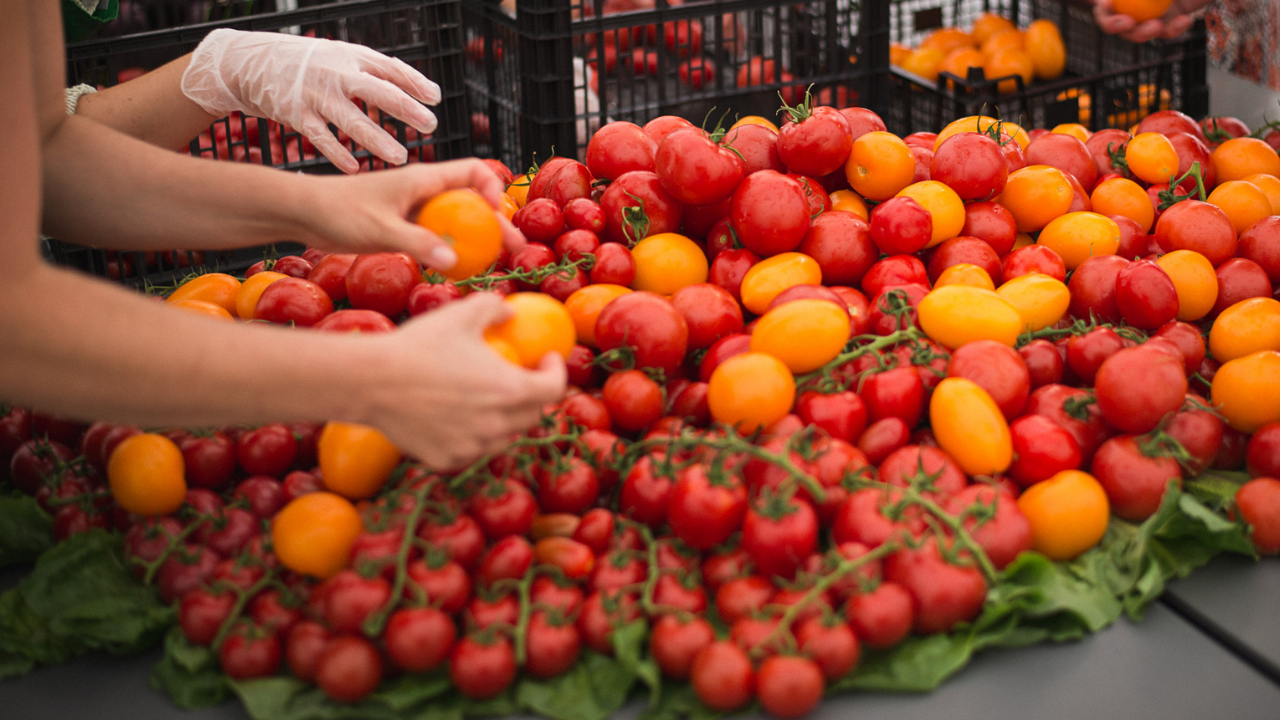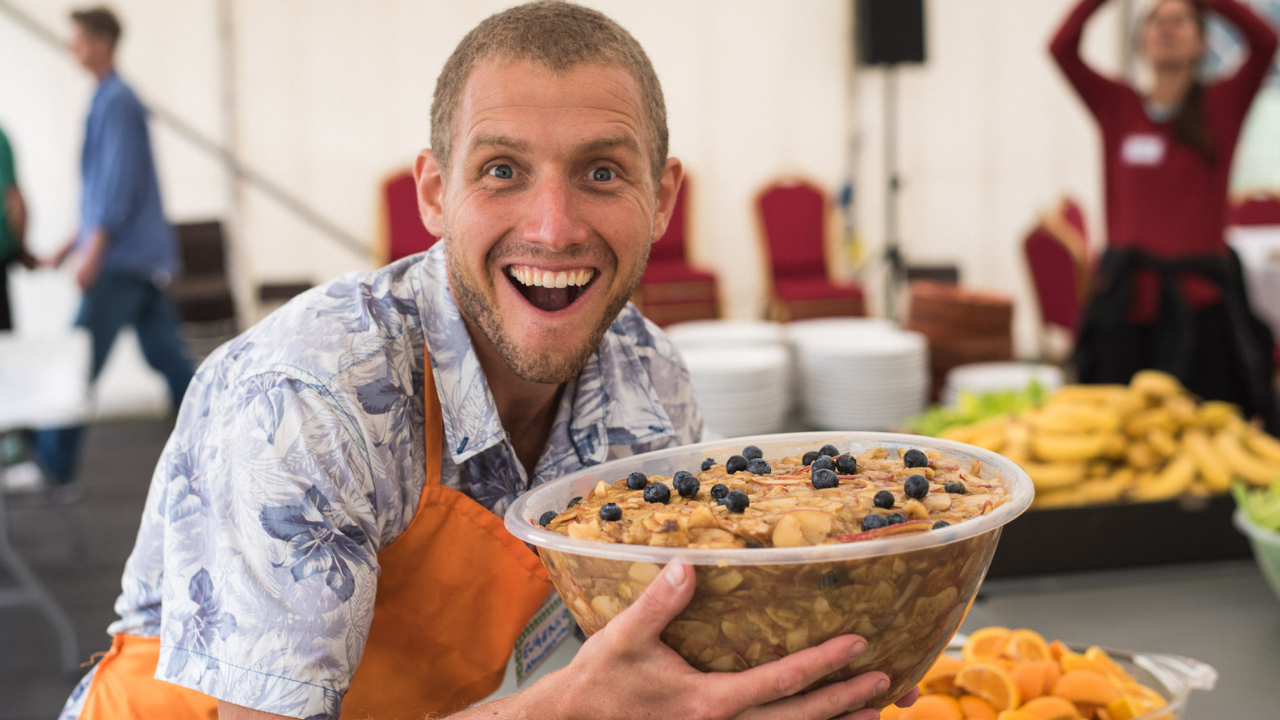 Our philosohpy is that human beings thrive best on the natural foods that our ancestors were eating for millions of years before modern farming, cooking, hunting, storage and processing techniques were developed.
Our professional team provides an incredible 100% raw vegan menu each day, focusing on the best quality in season fruits and vegetables. We do not focus on providing a 100% organic selection (feel free to message us for more information on this) focusing on quality, flavour and variety.
Each day, we stop for a breakfast, lunch and dinner meal and there will be fruit to snack on throughout the day. Despite this "light" diet, our attendees report feeling full and satisfied and the transformation that can happen in just 8 days is incredible.
In advance of the event, we provide free guidance and information on this lifestyle to help you prepare for the festival and enjoy it to the full.
The Programme
We aim to provide a good balance of world class education on how to thrive with a raw vegan lifestyle, along with inspirational and motivational talks on diverse healthy living topics.
We design our programme so that a beginner could go from basic information at the start to embracing higher level ideas towards the end. We spend at least 2 days focusing mostly on diet and nutrition.
Our speakers are specially selected for their experience, reputation and often for the fantastic performances they have delivered at prior events.
Each day comes with a selection of morning activities to get the day going. This usually includes Yoga, Running, Dancing, Bodyweight Exercises and Meditation. After breakfast, we have our first two lectures followed by lunch. After lunch we have smaller break out workshops and discussion groups.
Later we come together again for the remaining 3 talks of the day and dinner. We fully believe that this programme offers far more value and far more education than any other raw vegan retreat or festival.
After dinner, we go on to our evenings entertainment: a talent show, a quiz night, a dance night are some of our staples.We end each day gathered around the campfire, singing songs and telling stories!
Featured speakers at this years festival:
Ronnie Smith- Founder of the UK Fruitfest, Author Of "The Raw Food Lifestyle 101"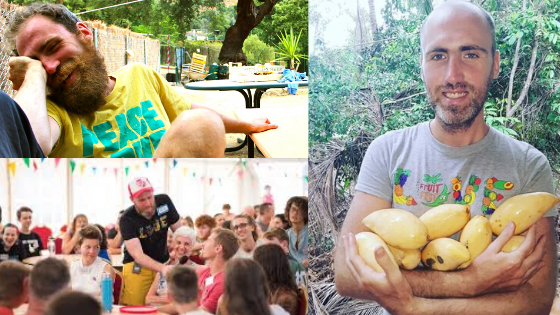 The founder of UK Fruitfest, host of the Love Fruit Podcast and a legendary leader in the raw vegan movement. His raw vegan journey has been documented online for the last 10 years, reaching the hearts and minds of over half a million people around the world in that time.
Ronnie was drawn to the raw vegan diet after sitting one night and asking the universe to bring something that would challenge him to evolve to the stage in his life. Very quickly, he started to come across information about the raw vegan lifestyle and the idea clicked.
Over the next few years, he travelled the world following his highest excitement and met the great teachers and gurus of high vibrational raw vegan living. He felt the calling to bring this message back to the UK and share it with the world!
He is well known for making the raw vegan diet simple and clear, removing the magic, mytsicism and nonsense that often accompanies the claims of raw food promoters from the past and making the lifestyle practical for anyone to follow and thrive on.
Ronnie's talks will range from the complete basics of making the raw food diet work to inspirational and exciting ideas, stories, philosophies and concepts that will motivate you to go raw!
Dr Douglas Graham – Author Of The 80/10/10 Diet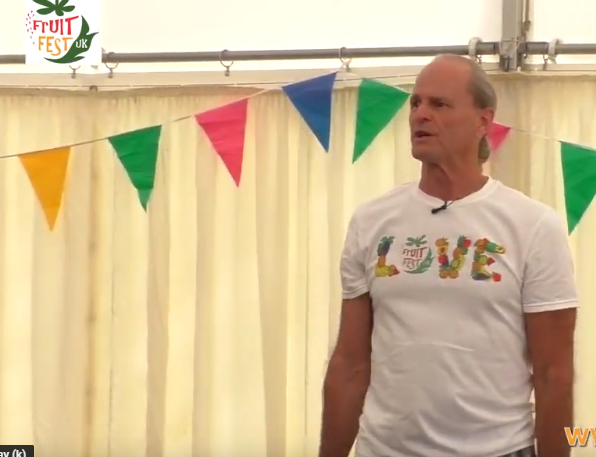 Dr Douglas Graham is world renowned as the go to expert on the raw food lifestyle. He has pioneered an approach to the raw vegan diet which can work as a lifestyle for unwell people looking to get better, the typical lifestyle of a regular person and high perfomance high athletes.
He is the author of the book "The 80/10/10 Diet" which was a world wide best seller and lead to a huge change in the raw vegan world.
Doug has worked with Olympic athletes, Hollywood stars and business leaders. He has over 20 years of experience living on a raw vegan diet in the UK.
Professor Rozalind Graham – Lifetime raw vegan and Professor of Applied Nutrition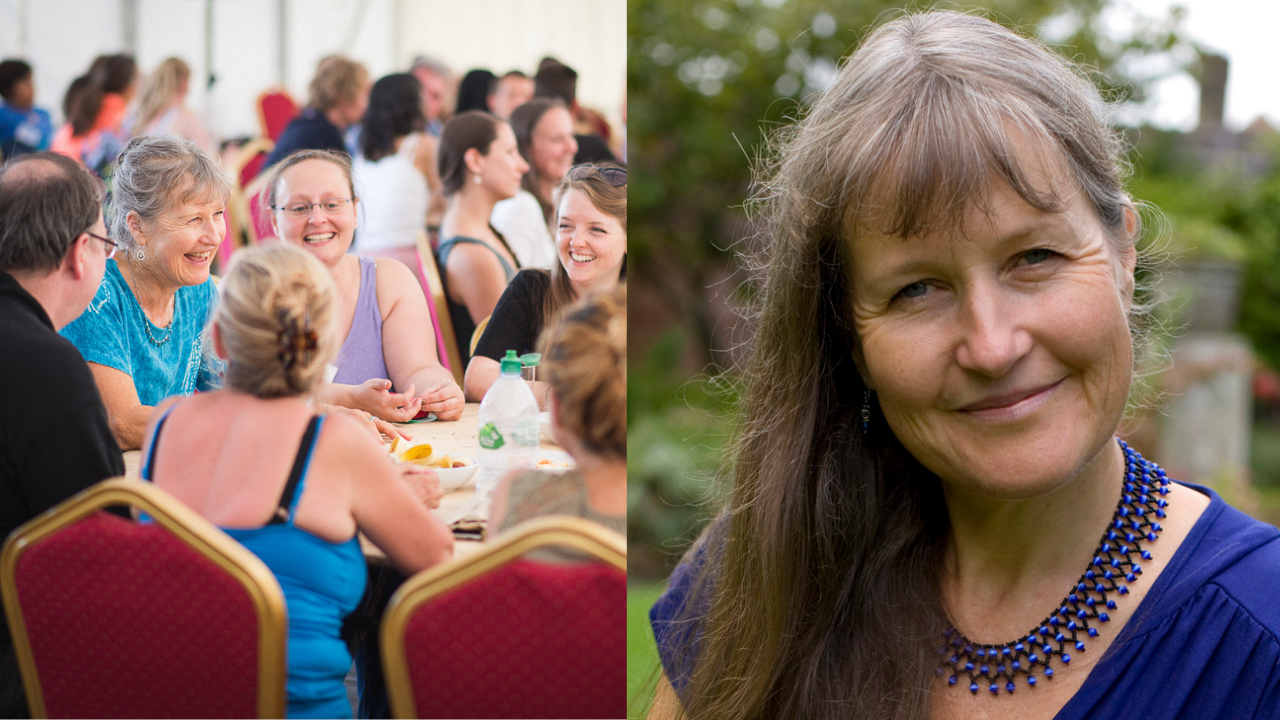 Rozalind Graham has been a raw vegan for nearly three decades. For over 25 years, she has been a leading light in the field of Natural Hygiene and healthful raw vegan living. Rozalind specialises in the nurturing of children and helping people heal from disordered eating.
Rozalind is best known for her work in the field of emotional and psychological well-being. Her work is rooted in the promotion of loving kindness, compassion and peace.
She will help you explore your fears and desires when it comes to your relationship with your body and food. She will address concerns as to why people end up overeating and binge eating. She will help you to address unlocked emotional issues that are preventing you from fully loving yourself and becoming a better version of yourself.
Roger King – Author of "Warrior Love"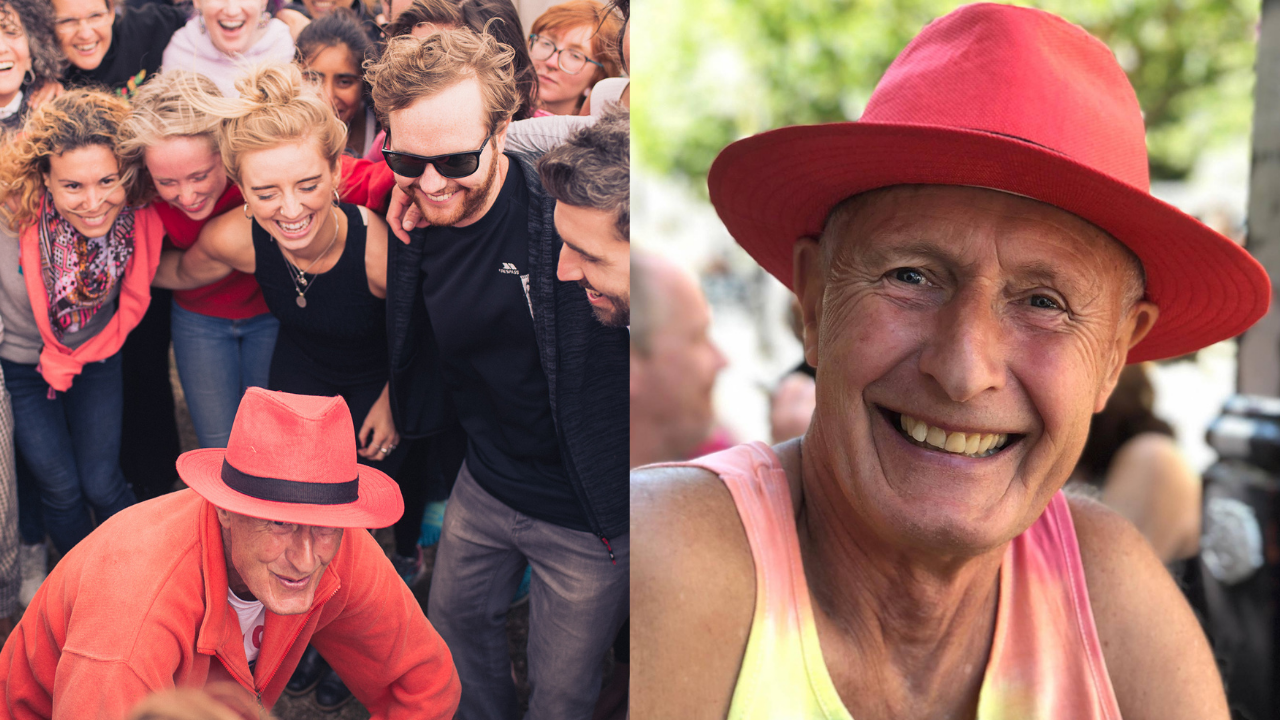 Roger King is a one of a kind individual. For the last 7 years, he has been bringing his message of love and self acceptance to the UK Fruitfest.
He originally came to the festival to learn about this lifestyle, but returned every year and started to share his talks, his workshops and his dance nights with the group.
He is a huge part of the festival and a favourite of many of the people that attend. He sends out his "heart thoughts" each day to the group throughout the year.
He has been a professional counsellor for 50 years and has authored a number of books including: "Warrior Love", "You Deserve Love" and "A Little Book Of Love".
Della Upsher – Triple Heart Bypass To 59 pound weightloss on a raw vegan lifestyle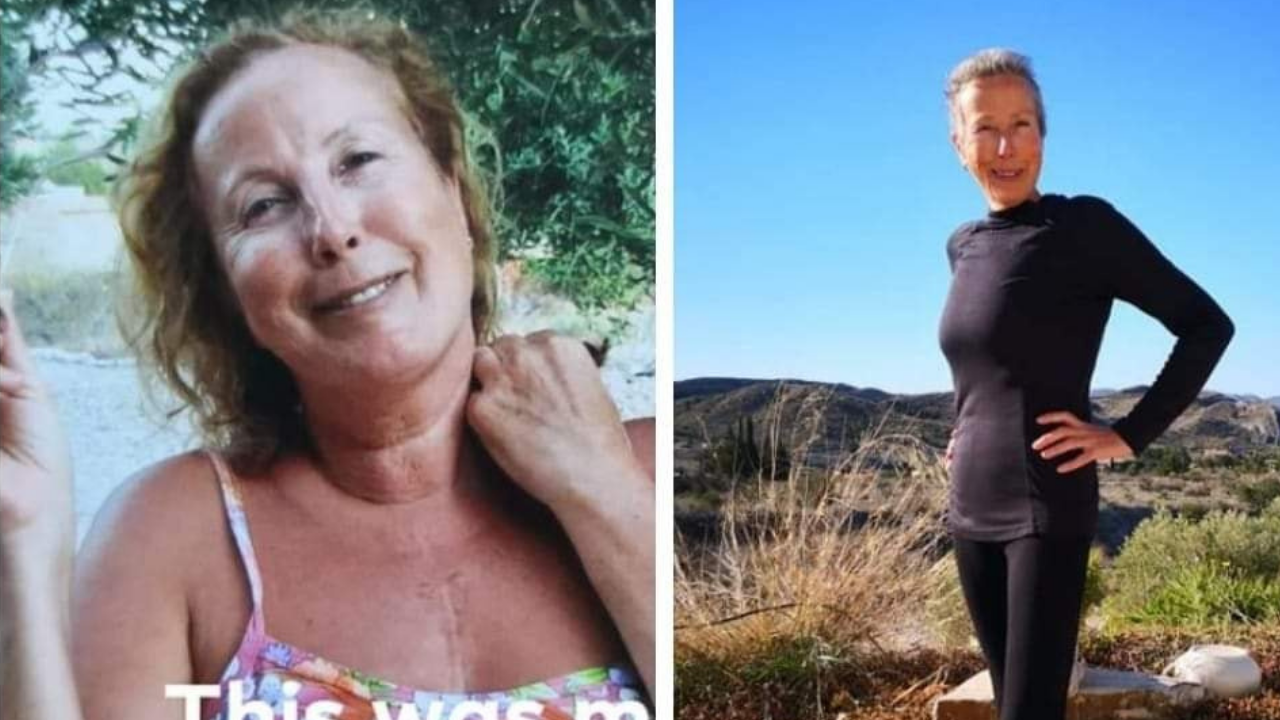 Della Upsher did not start to change to a raw vegan diet until she was 59 years old. By that time she had already underwent a triple heart bypass surgery in her 40s.
She has lost 59 pounds within the first few months of going raw and all of a sudden found that she had the energy to want to run. She regained her fitness and her health by sticking with the lifestyle strictly.
We are looking forward to having Della speaking at the Fruitfest for the very first time.
Jane Sinclair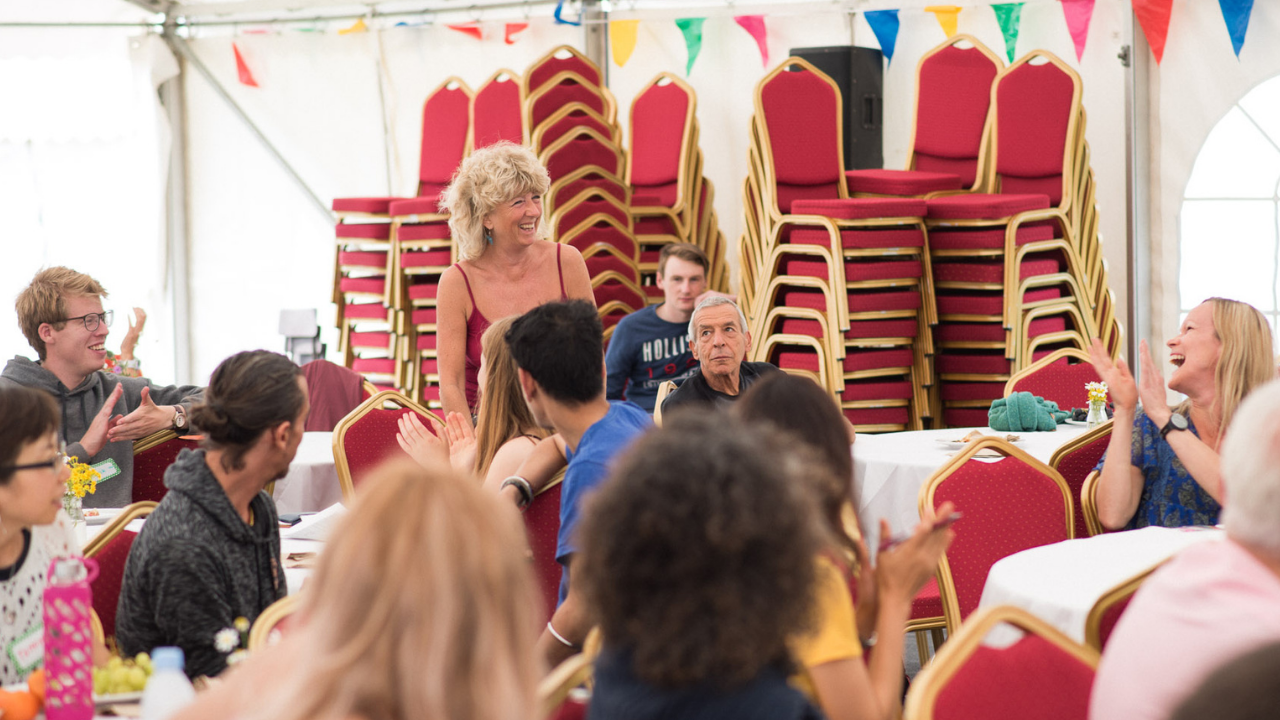 Jane is a professional violinist and an EFT practitioner. She has been on her raw vegan path for around 8 years and has attended the UK Fruitfest 6 times!
At the festival you will learn about how Jane used EFT (emotional freedom technique) to help her deal with severe stage fright. It has been so effective that she can deliver talks in front of audiences when before she would have found this too nerve wracking.
She will be providing some food demoes to show how she stays raw and keeps it interesting and delicious all year long.
What is Included With Your Ticket To Attend?
Your ticket covers:
your accommodation for the whole time
full access to all of the scheduled activities (Morning fitness and dance, 5 lectures each day, group discussion and evening entertainment each night)
full access to meet and speak to our featured guest speakers
100% raw vegan food (breakfast, lunch and dinner) prepared by our professional chef and team every day
educational videos, materials and books to help further your knowledge
Access to our private attendees Whatsapp group to get to know each other before the festival and stay connected after
Prices And Options
The festival will be capped to a size of 92 people due to beds and limited dining room space.
Festival registration ends on Saturday the 24th of July. Please book prior to this date.
There are discounts for those coming to the festival for the 2nd time and those who have come 2 times of more.
Children below the age of 8 sharing go free if sharing a bed with a parent or staying offsite.
Shared dorm rooms contain mostly bunk beds. Small rooms are mostly single beds. Private rooms and couples rooms are extremely limited.
Camping spaces are limited and priced at offsite prices. Showers and toilets can be used in the main house.
Tickets can be paid over 3 equal payments ending in July on request.
Notes On Prices– Family Room and Couple Room prices cover all costs for the couple or family, no further charges are applied.
Private Rooms- Private rooms are extremely limited and only one remains.
Returning Attendee Discount – Those who have attended one of our previous festivals receive a 10% discount on this years ticket.
Loyal Attendee Discount – Those returning for their 3rd year to Fruitfest receive a 20% discount on their ticket.
Fruitfest Fanatic Discount – Those returning for more than their 3rd time ( as a full time attendee) receive a 30% discount
Camping – Limited camping options are available and priced at the offsite ticket price. Please enquire to find out if there is a camping spot left.
Refund and Cancellation Terms – Please Read
Once you have purchased your ticket you will receive a confirmation email. You have 7 days to choose to cancel and request a full refund. After these 7 days we can not offer a refund for any reason if you choose to cancel your attendance.
If you are concerned about the potential of having to cancel your attendance you may wish to purchase travel insurance that covers your risk of not being able to attend. Standard travel insurance will cover your risk of cancellation due to injury, illness to yourself or illness/death of a close relative or travelling companion. It can also cover you for redundancy.
In the event that you have purchased a ticket and are unable to attend you have 2 main options:
Request that your ticket is postponed to a future event (this is at our discretion but it generally possible)
Sell or transfer your ticket to another potential attendee. Please inform us of the name of the new attendee. You may advertise your ticket in our facebook group UK Fruitfest Community.
What Have Our Attendees Had To Say About UK Fruitfest?
"it's been brilliant, I've loved every minute of it really; the talks, the food, the people it's just been fantastic" – Steve Douglas, England
"it was wonderful, this was my first time in England. I've been to other festivals and this was beautiful. It's a beatiful location and the people are very nice as they often are at most of the raw festivals. I really liked the campfire, that was just amazing"
– Laurie Ellicott, USA
"Absolutely brilliant. The defining points for me are two things really; 1) the chance to meet so many like minded people, share stories, share your journey and hear their stories back. It's just great to meet people with similar ideas and passions, to share and learn. And 2) Listening to really, really high quality speakers. If you've read the books you think you know a lot but you learn so much more here and it can only help you in your health and your continued growth"
– Jack Childs, England
"it's been a great time at the festival, I've learned a lot, I've met lots of new people of course. I'm loving all the presentations. Everyone wants to be healthier, the festival gives you a glimpse of the life you could have" – –Kate Weight, England
"it's been really great, I met some new friends, had some great fruit, did some really good activities every day. It's been really good to get the knowledge" – Paul Turner, England
"the highlights for me were meeting other people and meeting other children as well because coming as a family unit, making friends with other vegetarian, vegan, fruit based children is pretty huge" – -Tracey Rose, Scotland
"I've had fruits I've never had before, I've had dragon fruit, i've had durian and to have the unlimited quantities of it has been so liberating, it's really great. Sharing the fruit with everyone, it has this really nice sense of community"
– Michael Goodchild, The Vegan Activist
"I'm gonna take away ways of planning my life better, a general attitude of positivity and not letting myself get bogged down by things, making more time in my life for running and exercise. It's made me feel so clean I don't want to go away and start putting other things into my body again. It's really given me a restart"
– Dawn Dakin, England
"This is our 25th wedding anniversary and instead of going somewhere exotic we've decided to come and celebrate at the fruit festival. It's been a life changing experience we were a bit daunted coming here because we are new to raw foods and we didnt know anybody here and didn't know anybody else doing raw food. We came here with an open mind and we've absolutely loved it and can't wait to come back. We don't want to go home!"
– Pamela and Michael Jones, Wales
"it's not just about eating fruit it's about getting healthier, taking responsibility for yourself and connecting with like minded people" –Marcel Cattin, Switzerland
"So often we are addicted, maybe smoking, alcohol, coffee all these things and we know that they're doing our bodies harm. Here you get the information and the inspiration to change your life"
-Roger King, England
"It's even better than I expected it to be, definitely. I didn't really know what to expect, I'd never met another raw foodie so I was really, really excited about meeting other like minded people and everyone here is so nice. I've learned so much this week, it's brilliant it's definitely exceeded my expectations in every way" – –Alexandra McLean-Dridje, England
"I really enjoyed the festival because we met so many nice people, did so many nice exercises and had the best fruit ever. I really enjoyed it and will come back" –Sarah Merkel, Germany
"I just love everything about it, the people are really, really great, the food….amazing, the sports instruction- really helpful, and all the speakers have been excellent, the information has been really really good" –Karina Kasler, Germany
"the highlights have been the talks, definitely, going to the running classes as well, it surprised me how much I learned from those. I was surprised at how friendly everybody here is. You don't normally get that instant communication and respect when you meet people in day to day life. I'd definitely come back in a second, it's been one of the best experiences of my life" –Michelle Erkiert, England
"I came by myself and I was a bit nervous about coming and Ronnie had said it was like a big happy family and I didnt believe him! But I can't believe how open and loving and warm and accepting- what a great place and atmosphere. The food has been great, so many recipe ideas to take home so it's really helped me on my journey. And then, all the people you see on Facebook, that you follow are here and you can ask them questions. It's been brilliant, I loved it and made so many friends and connections, it's just been superb. My body feels so clean, it feels so natural and right that I just want to carry on"
-Amanda Jones, England
"I'm so anxiously looking forward to this years UK Fruitfest. Having attended all of the Fruitfest's in the past, I know that this year's will once again be a highlight of my year. Every year the Fruitfest has improved. Every year, every aspect of the programme has been tweaked to better serve the guests, everybody's happy, we all have a good time. I'm gonna be there this year because it's so much fun! This is an event you don't want to miss"
– Dr Doug Graham, author "The 80/10/10 Diet"
"It's fantastic, it's beautiful there's so many wonderful people here, I've met so many friends, old friends, new friends, had so much fun" – Paul Miller, Jersey
"I was expecting it to be good but it's surpassed my expectations, it's been fantastic"
-Hannah Rees-Ridge, England
"I've had the best time I've ever had in my entire life" – Edina Jackson, England
"The food's been amazing, I've had lychees that I never knew existed, I really didn't know they could be that good, and had durian twice. Lots of activities, I've got new muscles in my legs that i've only ever seen in textbooks, I didn't know I actually had those muscles myself" – –Jim Smith, England
"I had my first Yoga session which was amazing, I didn't consider myself a Yogi!"
– Izolda Biro, Hungary
"It's exceeded all my expectations. I thought I'd arrive and it would all be a bunch of hippies walking around with no shoes on. I've just met normal people that are like minded and it's been inspiring from the minute I got here" – Jane Sinclair, Wales
"The highlights would be listening to experts in the field such as Dr Doug Graham, Anne Osborne, Chris Kendall, sharing their knowledge that they've accumulated over decades of following this lifestyle" – Wil Currie, England
"the food has been exceptional, I've loved the food, my favourite has probably been the peaches"
– Robyn Ede, England
"the quality of the food that was ordered has been out of this world, we've been able to get food from all over the world and it's just been amazing" – Dorothea Vasichek, USA
"as the person that prepares a lot of the meals in the house it's been a nice break for me to come here and have food prepared" – John Coleman, England
"I travelled from Florida just for the festival and I've had a fabulous time, this has been my first fruit festival and now it's all I want to do!" – Dee Duncan, USA
"How have I found the festival? Brilliant, although it's gone really, really quickly, the time has flown, it's 5 days but it feels like about 2, but – absolutely brilliant!"
– Matthew Tolley, England
"I have to say this has been one of the most enjoyable festivals that i've ever been to in all the years I have been doing this. The whole experience was just marvellous for me, I don't think I've ever been to an event where I felt quite so relaxed and just part of a big family, a big laid back, fun loving open minded, heart centred family. I really, really, enjoyed it"
–Prof. Rozalind Graham
"It was nice to reconnect with old friends who I haven't seen in a long time and to meet tonnes and tonnes of new people" – Jesse Bogdanovich, The Whole Lifestyle
"It's kind of a holiday camp. You come here, you relax, you do what you love, eating fruit, just chilling out, having time together…it's perfect" – Sylvia Konaklieva, England
"It's been mindblowing to be honest. I've had different ranges of emotions since I got here. The nectarine I had yesterday was the best piece of fruit I've ever eaten"
– Sean Smith, England
"UK Fruit Festival has seriously been amazing, it's my second time back and it's getting better and better every single year. Really amazing lectures, amazing food, amazing connections with everyone. I've been to more lectures at this festival than ever and the education has bar none been really, really high. All the people had a lot of fun, a lot of heart and genuinely wanted to connect to each other, it was just awesome" – Chris Kendall, raw vegan chef and teacher
"the fruit's been awesome, being in this beautiful area has been sweet, the accommodations are cool too, I love the little huts we've been staying in. It's been a great time and the presenters have been sweet, the attendees have been going to nearly every presenation. I'm excited to come back in the future for sure" – Alyse Brautigam, Raw Alignment
"The festival was great. Being here with fruit and fruit family is a fantastic place to be. The men's group was great, the campfires were fantastic and the athletics, the morning runs with Grant were a super, super time" – -Ted Carr, Fruit Living
"I've learned a lot of information to keep my health good for my whole life. Not just about the diet, about how to sustain a good lifestyle and how all the parts support each other" – Venla Mustonen, England
"it's been good to eat all the amazing food and all of the talks have been really incredible. I've loved the running, yoga, Doug's classes have been amazing. The speakers have been so open and willing to share. I just found it really valuable, it definitely exceeded my expecations" – Angela Orrechio, USA
"It was my very first festival and you guys made me feel so welcome and accepted. Your festival holds a very special place in my heart" -Melissa Raimondi, Raw Food Romance
What To Do Next
We take all registrations by phone call. Please book a call by clicking on the link below (you will also get access to our film "Nature's Timeless Solution"
CLICK HERE TO LEARN MORE ABOUT REGISTRATION: https://www.rawvegancourse.com/fruitfestfilm