Are You Ready To Meet Your  Health Conscious, Heart Centred Raw Vegan Tribe?
You Are Invited To The Most Important Event Of Your Lifetime!
UK Fruitfest 2020 (26th July to the 2nd of August 2020)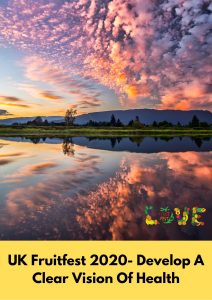 Get your copy of our UK Fruitfest 2020 Event Prospectus by joining our announcement list below.
With a limited amount of spaces left, please join our announcement list to get updates by email about the event. 
UK Fruitfest is no ordinary festival.  In fact, festival is the wrong word…
UK Fruitfest is the annual gathering of a tribe of conscious, loving individuals who are looking for like minded souls to share this journey of life with.
Everyone is brought together by a love of fruit and raw food.  They have realised that fuelling their body with the best, healthiest and most high vibration foods is essential when you want to live your best life.
But that's not all that this vibrant community shares….
The group of people this event has previously attracted tends to share the following charateristics, they are:
health conscious and looking to live a healthy, high energy life for themselves and their family and friends
either practising or curious about a raw vegan/fruitarian style diet or the benefits it offers (most of the attendees are actually beginners to this lifestyle)
highly ethical, looking to make good choices that impact the world in a good way
highly caring of animals, the environment and the planet for now and for future generations
compassionate towards other people and very aware of the feelings and concerns of others
determined to find and follow their passion in life in order to help as many people as possible live better lives
looking to make an impact on the world and wish to help change it for the better
spiritual but not necessarily religious, interested in pursuing spiritual practices like meditation, yoga and breathwork
love to connect with nature and be out in nature away from the modern civilised world
they have a sense that they don't quite fit in with the world and they are constantly looking for people to connect with who are more like them 
Does this sound like you?
On your journey of development in life, have you started to feel a disconnection towards others around you?
Do you struggle to fit in with your friends, family and colleagues?  Do you find it difficult that they don't see things in the same way you do?
You maybe feel confusion that others are not able to see what has become obvious to you when it comes to health, diet and lifestyle choices.  At the same time, as you have started to experiment with your new lifestyle you have started to change more, to expand and wake up not only to your new potential in life but also to how frustrating it can be that the rest of the world is yet to make that change.
This Is Why UK Fruitfest Was Born
UK Fruitfest is here for those people who have awoken to their true nature and hear the calling of this tribe.  For those looking to make changes to their diet and lifestyle it is the perfect place to learn more about the raw vegan diet and lifestyle.
But more than that, it is the place that you will be immersed in a community of like minded and heart centred souls.
A place to find real CONNECTION
A place to EXPRESS your true self
A place to find KNOWLEDGE, EDUCATION and MENTORSHIP to help guide you to a better, healthier life
A place to get in touch with your inner WISDOM
A place to find your PASSION and learn how to share that with the world
A place to find SUPPORT and guidance
Most importantly, a place where you can be YOU and truly dive deep into your higher self and be supported and guided on that journey.
Also, it is a place where you will meet some of the best friends of your life.  Who knows what journeys you will take after this festival or where your life could lead.  Meeting one important person could change the whole trajectory of your life forever.
Featured speakers from past events: 
Ronnie Smith- Founder of the UK Fruitfest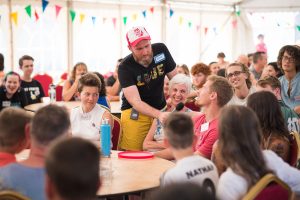 The founder of UK Fruitfest and a legendary leader in the raw vegan movement.  His raw vegan journey has been documented online for the last 7 years, reaching the hearts and minds of over half a million people around the world in that time.
He is well known for making the raw vegan diet simple and clear, removing the magic, mytsicism and nonsense that often accompanies the claims of raw food promoters from the past.
Ronnie's talks will range from the complete basics of making the raw food diet work to inspirational and exciting ideas, stories, philosophies and concepts that will motivate you to go raw!
Dr Douglas Graham – Author of the 80/10/10 Diet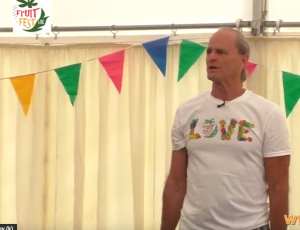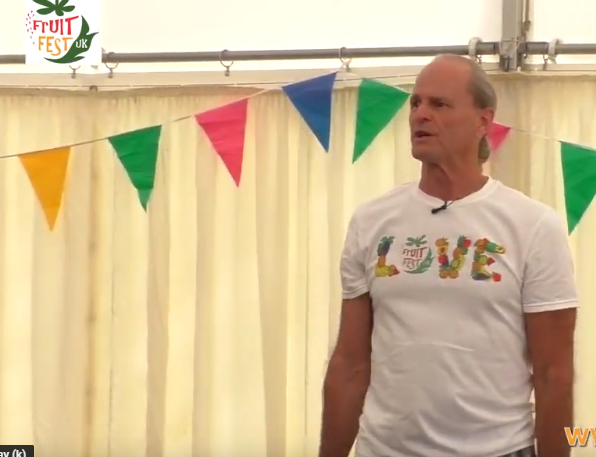 A lifetime athlete and raw fooder since 1978, Dr Graham is an advisor to world-class athletes and trainers from around the globe.
He has worked professionally with top performers from almost every sport and every field of entertainment, including tennis legend Martina Navratilova, NBA pro basketball player Ronnie Grandison, track Olympic sprinter Doug Dickinson, pro women's soccer player Callie Withers, championship bodybuilder Kenneth G. Williams, Chicken Soup for the Soul coauthor Mark Victor Hansen, and actress Demi Moore.
Each morning Dr Graham will be teaching one of his world famous fitness classes. You will see a crowd of people perfoming all sorts of unusual stretches and body weight exercises under the elite supervision of Dr Graham.  He will also be sharing his skills with showing you how to make his famous raw food recipes.
He is well known as one of the most effective speakers in the raw food movement, with over 35 years of experience and over 10,000 presentations to draw upon.
Professor Rozalind Graham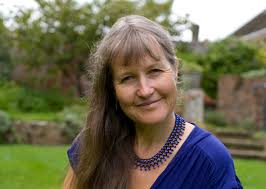 Rosalind Graham has been a raw vegan for nearly three decades. For over 25 years, she has been a leading light in the field of Natural Hygiene and healthful raw vegan living. Rosalind specialises in the nurturing of children and helping people heal from disordered eating.
Rosalind is best known for her work in the field of emotional and psychological well-being. Her work is rooted in the promotion of loving kindness, compassion and peace.
She will help you explore your fears and desires when it comes to your relationship with your body and food. She will address concerns as to why people end up overeating and binge eating. She will help you to address unlocked emotional issues that are preventing you from fully loving yourself and becoming a better version of yourself.
Drs Karin and Rick Dina – Creators Of the Raw Food Mastery Programme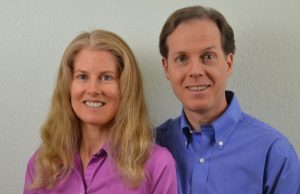 Dr. Rick Dina, D.C. became interested in nutrition in 1986 and has been studying and practicing raw plant-based nutrition since 1987. He worked at Hippocrates Health Institute and for the Juiceman before entering Life Chiropractic College in 1993. After graduating in 1997, he practiced at True North Health Center from 1997 until 2001, helping patients recover from high blood pressure, high cholesterol, diabetes, autoimmune diseases and other nutritionally related health challenges with fasting and whole food plant based nutrition. After teaching at Bastyr University, Rick maintained a private chiropractic and nutrition practice from 2003 until 2008 in San Rafael, CA, with his wife Dr. Karin Dina, D.C.
Dr. Karin Dina, D.C. is an author, researcher, educator, clinician, and health enthusiast. She studied naturopathic medicine at Bastyr University, graduated from Palmer College of Chiropractic West, and has an honors education in biology. She and her husband, Dr. Rick Dina, D.C. are creators and instructors of the Science of Raw Food Nutrition™ series of classes they taught at a well-known raw food culinary school in northern California for 10 years. She enjoys teaching people about the science behind the benefits of whole natural plant foods and is the author of the The Raw Food Nutrition Handbook: An Essential Guide to Understanding Raw Food Diets. She has been a featured speaker and culinary presenter at numerous events, such as the Raw Health Expo, the Pure Living Expo(formerly the Raw Living Expo), and the Woodstock Fruit Festival. She has been interested in nutrition since 1988 and has been studying and practicing raw food nutrition since 1990. In addition to presenting and writing, Karin enjoys gardening, exercising, and reading peer-reviewed research.
Melissa Marris- Raw Food Romance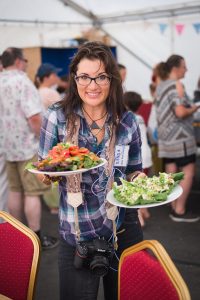 Melissa is a successful raw vegan YouTuber, author and influencer and is
passionate about helping others dig deep and focus on healing food addictions. Having come from food addictions herself and been in the Natural Health industry coaching others on their health journeys for 20 years, she has found a wealth of knowledge to share with others. Having been a raw vegan for over 5 years, she has created many raw vegan recipe books including 3 full 30-day meal plans and a best selling Dips and Dressings collection. Coming back for the fourth year in a row, Lissa has a very special spot in her heart for the UK Fruit Fest. Having just been married to fellow raw vegan Raw Natty N8, they hope you continue to inspire couples, families, individuals and adventurers to make better choices with their health and stand for their morals.
Dr. Areli Cuevas-Ocampo – Raw Vegan Doctor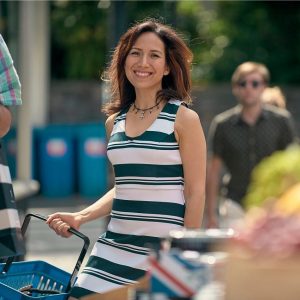 Dr Areli K Cuevas Ocampo is a Consultant Neuropathologist at Southmead Hospital, North Bristol Trust, NHS and a honorary senior lecturer at the University of Bristol, UK. She is board certified by the American Board of Pathology in Anatomic/Clinical Pathology & Neuropathology and completed a "Plant-Based Nutrition" course organized by the University of Winchester and Plant-Based Health Professionals, UK.
Dr Cuevas Ocampo's research interest focuses on studying the epigenetic and epidemiological risk factors of brain tumours and neurodegenerative diseases such as Alzheimer's disease. Her goal is to participate and develop public health strategies, to decrease the incidence and prevalence of these conditions through lifestyle modifications, specifically, via promotion of a whole food plant-based diet.
Besides looking at diseases under the microscope, examining brains, and doing autopsies, Dr Areli's is a plant-based promoter, educator, and coach, with expertise in raw-food nutrition. She combines her medical background, plant-based knowledge, and her own experience as a raw-foodist to educate people about the incredible benefits of incorporating more raw fruits and vegetables into our diets.
We have not confirmed our full list of speakers yet but an announcement will follow soon.  Other previous speakers include:
"Fully Raw" Krisina Carillo Bucaram
Ted Carr, founder of the Canada Fruitfest
Chris Kendall, 15 year raw vegan and founder of TheRawAdvantage.com
Anne Osborne, Author of "Fruitarianism: The Path To Paradise"
Robby Barbaro, @mindfuldiabetic and founder of Mastering Diabetes
Paul and Yulia Tarbath, from the well known youtube channel RawesomeHealthy
Roger King, counsellor and author of Warrior Love
Connor McMillen and Britanny Taylor
Michael Goodchild, The Vegan Activist
Bob Love from the Family Freedom youtube channel
Grant Campbell, author of "Inspire To Run", raw vegan ultra runner
Harriet Kjaer, 10 year raw vegan and Denmark's top ultra runner
What is Included?
 Your ticket covers:
your accommodation for the whole time
full access to all of the scheduled activities
full access to meet and speak to our featured guest speakers
all of your food for the entire time.
educational videos and downloadable materials and books to help further your knowledge
What To Do Next
Right now, we have not started planning out 2021 event.  Please subscribe to our newsletter to stay in touch with the festival.
Subscribe here: http://www.fruitfest.co.uk