There have not been many books written about the raw vegan lifestyle and fewer that were truly worth reading. In this blog I wanted to bring together many of the best known books and where possible provide my own ideas about these books.
The 80/10/10 Diet by Dr Douglas Graham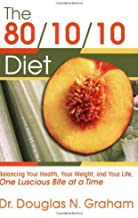 Of all of the books on this list, this is by far the one that has had the biggest impact on me and helped me learn about how to stick to a raw vegan diet. Written by Dr Douglas Graham, this book was an antidote to the high fat raw vegan diet craze of the 90s and early 2000s.
The book makes an excellent case for why people should eat a raw foods diet based on fruit. It also points out that the conventional recommendation to eat a low fat diet should apply to a raw food diet also.
The book gives specific recommendations on how much to eat and the best way to eat for superior performance on a raw food diet. Essential reading for raw vegans!
2. "Blatant Raw Foodist Propaganda" by Joe Alexander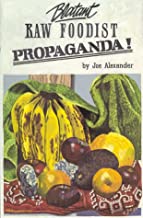 This book is less well known but worth a mention. It consists of the authors journey towards a raw vegan diet with many inspirational moments and stories woven through out. As an artist, he talks about how the change to his diet made a huge change in his painting. His art became more colourful and full of life.
An enjoyable read, but does not offer specific details on practising a raw food diet successfully.
3. Raw Food Controversies by Frederic Patenaude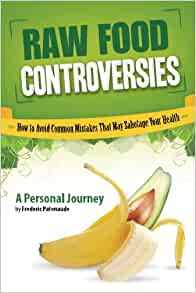 Frederic is a great writer and this book is enjoyable to read and entertaining. It is his personal journey from being an enthusiast of the raw food diet as a young man in Canada to becoming an important player in the epicentre of the raw food scene in California.
Along the way he reveals secrets about many of the different raw food gurus he worked with and was around at the time. This is a fun book and chronicles the journey from the optimism that many feel when entering the raw food movement to realities that sometimes can be hard to accept.
4. Nature's First Law – The Raw Food Diet – Stephen Arlin, R.C. Dini and David Wolfe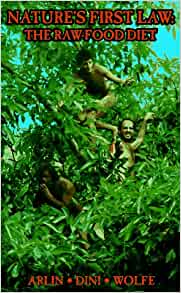 This book heralded the arrival of one of the most famous and controversial characters to the raw food scene, David Wolfe. The book is infamous for having essentially been plagiarised from a lessor known book that was only available in Persian at the time. This was Arshavir Ter Hovhanessian's "RAW EATING". After this was discovered, future editions of the book included an acknowledgement to Hovanessian at the beginning. Despite this, many people have enjoyed this book and it's cry of "Cooked food is poison" at the end of every chapter.
5. Fit For Life – Harvey and Marilyn Diamond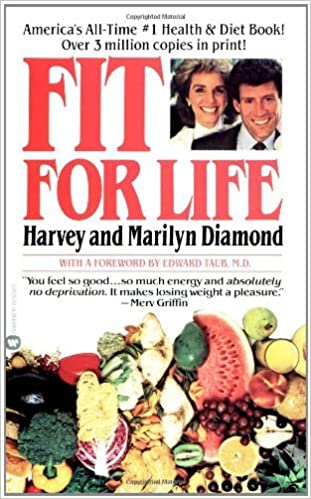 One of the most famous health books of all time, Fit For Life was an enormous best seller across the world. Although not exclusively a raw food book, this book introduced many people to simple concepts like eating fruit only for breakfast. Harvey and Marilyn were students of T.C Fry, one of the great teachers of Natural Hygiene and the raw food diet.
6. The Mucusless Diet Healing System by Arnold Ehret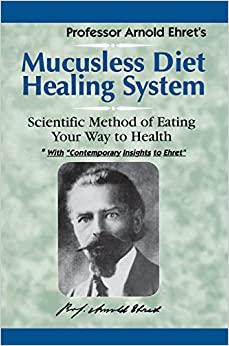 Despite passing away nearly 100 years ago, Ehret's books are still enjoyed by modern day raw food enthusiasts. Some of the information in these books is a little outdate and his writing still is of course of the time and may be harder to read for modern readers. Professor Spira has written an updated version of this work.
The concept of mucus being an ultimate cause of ill health is not accurate but it still appeals to people hugely to this day. A classic that inspired many people towards the raw vegan diet.
7. Fruitarianism: The Path To Paradise by Anne Osborne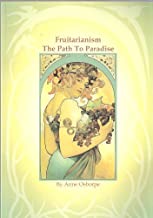 Anne Osborne is well known and loved in the raw food community as a rare example of someone that keeps to a strict fruitarian diet with no added vegetables, nuts or seeds.
She speaks about her journey to the fruitarian diet in this book and her experiments with long term mono diets. An enthusiastic and poetic writer that will make anyone's love for fruit grow.
7. Creating Healthy Children by Karen Ranzi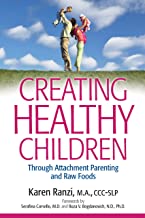 In this book Karen Ranzi provides her experience with raising children on a raw vegan diet. When it comes to raising children with a raw vegan diet, this book is the go to bible and Karen a well trusted expert in this field. Essential for all raw parents and parents to be.
8. The Raw Food Nutrition Handbook by Dr Karin Dina, with Dr Rick Dina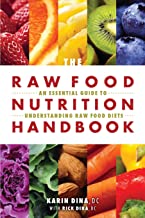 This is another essential book for those looking to get their head around how the raw food diet works for human nutrition. For those looking for the breakdown on fats, carbs, proteins, vitamins and minerals this book is the guidebook telling you everything you need to know.
Well written and clear, the concepts in this book are easy for even the newest beginner to understand fully.
9. Raw Food Weight Loss and Vitality by Andrew Perlot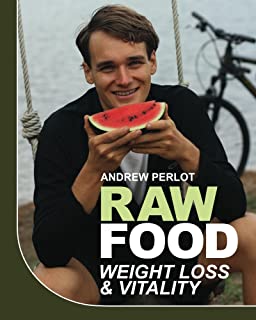 A former journalist, Andrew Perlot encountered the raw vegan diet while trying to figure out how to solve his colitis. He eventually found and worked with Dr Doug Graham and followed the 80/10/10 approach to incredible success.
This book is well written and well worth a read. His ideas are heavily influenced by the work of Dr Graham but he adds enough of his own individual thoughts and concepts for this to be a worthwhile read in it's own right. Worth checking out.
10. The Raw Food Lifestyle 101 – by Ronnie Smith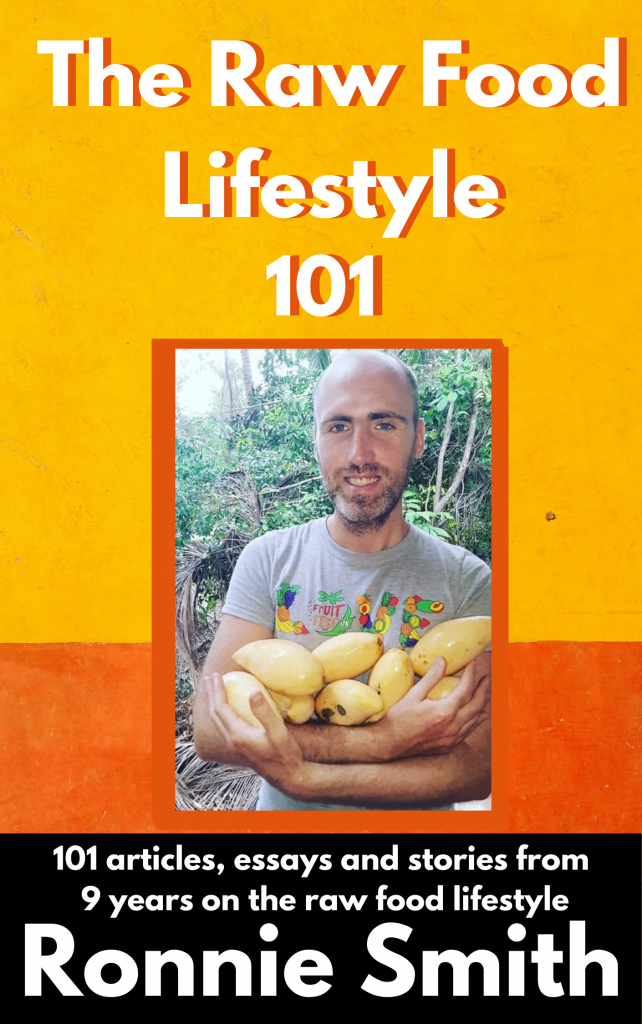 For my last entry I am shamelessly plugging my own book which I have just released. I hope it will become a well known work that helps others along their jouney to a raw food diet just as these other books have.
The Raw Food Lifestyle 101 covers over 101 topics surrounding the raw food diet. If you would like to learn more about the book click on the link below. Right now you can purchase this book at a large discount with 6 excellent bonuses for you to enjoy. Click below to learn more: